Send Email
We would love to hear from you.
Do you want us to quote for your requirement or you have any query to be answered, please
use the form below to drop us a line and we will get back to you within an hour.
Corporate Office
Transs Technoconsultants Pvt. Ltd.
710, Laxmi Deep,
Laxmi Nagar Distt. Center
New Delhi-110092
India
Business Inquiries
Mobile: +91-9711938234
Phone: +91-011-42448016
+91-011-32324936
Fax: +91-011-22056574
Email: sales@transstpl.com
Career Inquiries
Download Contact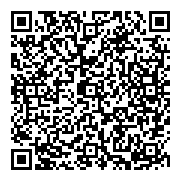 its all about saving time.
scan this QR code with a mobile device to add
our contact information to your mobile phone.